If you are interested and would like to write for us at ReporterByte then please read the following information about our site and the kinds of guest posts that we love to receive.
ReporterByte is a DA55 Google News site that covers all kinds of international stories, published by our top editors. Our quest for creative writers is a never-ending task, hence if you are a brilliant writer and would like to contribute, please read the following guidelines: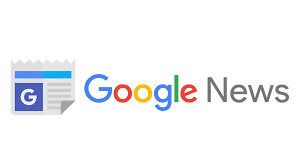 Submitting a Guest Post:
All contributions and submissions must be made via email to: editor@reporterbyte.com
In your email, please include:
Your name
A brief outline of your article idea
Please make sure that the content is unique and written only for ReporterByte.
Please make sure you have the correct permissions for any images that you want us to use.
Contributors are encouraged to include artwork such as photos, graphics, and other collateral with their submission, however we are always able to help with great images if you need us too?
Want to Write for Us? Our Requirements:
To make the chances of your submission getting accepted and published on our site please familiarise yourself with the content we produce.
All submissions must be unique (i.e. not found elsewhere on the internet). Please check your content using Copyscape.
Acceptable submissions may include, but are not limited to, the following:
News/product releases
Property guest posts
Business articles
Feature articles
Opinion pieces
Health guides and How to's
Multimedia (videos, podcasts, etc.)
Please note that we reserve the right to refrain from publishing due to unsuitability or make minor amendments to the article if required.
Article Length
We welcome long and in-depth articles.
All news stories should be at least 600 words in length, and others must have a minimum of 1000 words please send your articles for review: editor@reporterbyte.com or fill out the following form: