Popular purple rice yogurt brand introduces 'rectangular and oval cup' designs for brand identity and visibility
Improved ingredients and recipe to enhance taste and elevate nutritional values
Ring in the Yuletide cheer with new yogurt smoothies along with the return of familiar classics like Chunky Purple Taro and Refreshing Lychee Yogurt due to popular demand, and free gifts with purchase of 2 drinks in the season of gifting
Yanmi Yogurt, the first purple rice brand to launch in Singapore, shakes up the scene yet again with the launch of their trendy and chic statement cups to serve their beverages made from all-natural, premium ingredients. Designed for optimum mobility, these new cups are also reusable. They are ergonomically designed to fit most hands comfortably, and careful thought has been given to the overall aesthetic appeal.
The brand's signature Purple Rice Yogurt is now served in an oval shaped cup, reminiscent of a purple rice grain, which makes it immediately distinctive. Its chic and stylish look also makes it a great conversation starter, and can be reused multiple times. Purple rice is rich in Vitamin B1, Vitamin B2, folic acid, protein and other nutrients, and the elliptical shape makes it easy to shake and mix the contents within in order to get the full flavour of the purple rice chewy bits in every sip.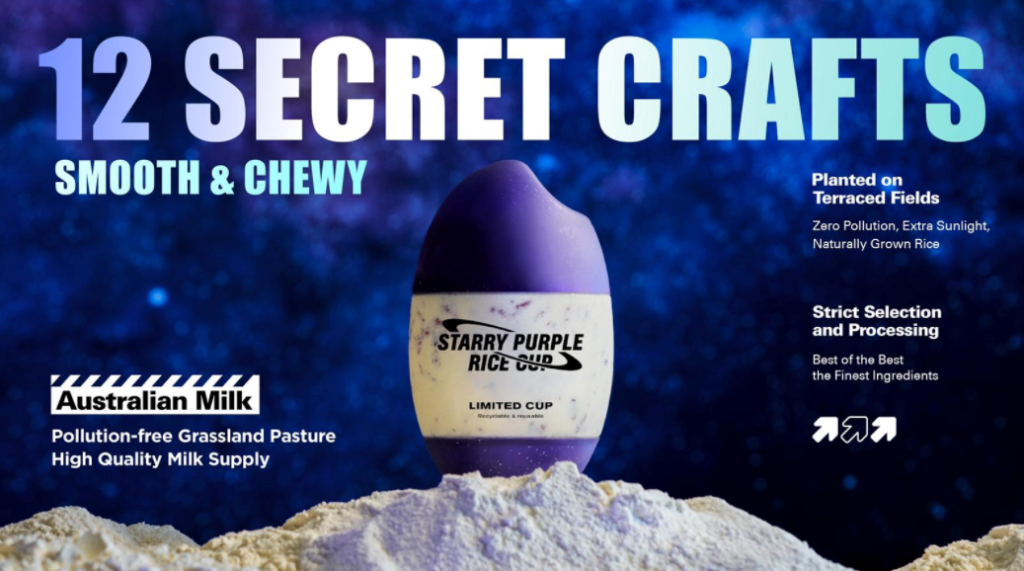 Improved Ingredients and Taste
Offering a healthier alternative to bubble tea, Yanmi Yogurt has not only introduced 'purple rice yogurt' in a variety of fresh and fruity combinations, but has also gained a loyal following with their offerings. Handcrafted using all-natural ingredients, every yogurt drink at Yanmi Yogurt is brimming with probiotics which improve gut health and aid in digestion. Yanmi Yogurt has also recently made changes to their ingredients list, focusing on better and premium items to not only enhance taste, but to also elevate the nutritional values.
Greek yogurt, made from Australian milk, is preferred over other types of yogurt as it has more protein and less sugar. Its naturally lower lactose content makes it more suitable for those with a sensitive digestive system, and it contains half the carbohydrates which is present in regular yogurt. There is no added preservatives in all of Yanmi Yogurt's offerings, and cane sugar is used instead of fructose, which is a typical sweetener in bubble tea beverages. All drinks are gluten-free and suitable for vegetarians.
New addition on the menu and seasonal flavours
The newly launched Kyoho Grape Yogurt ($5.30) is smooth, creamy and packed full of nutritious goodness in a cup! Hailed as the king of grapes, plump and juicy Kyoho grapes are blended with jasmine tea and yogurt for a refreshing burst of sweetness and multi-vitamins. The sweet-sour pronounced taste of these grapes and its gelatinous texture is perfectly balanced with the acidity of the yogurt for a distinctive and more-ish taste like no other.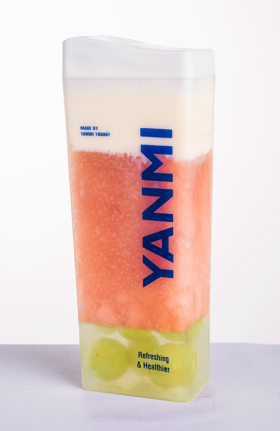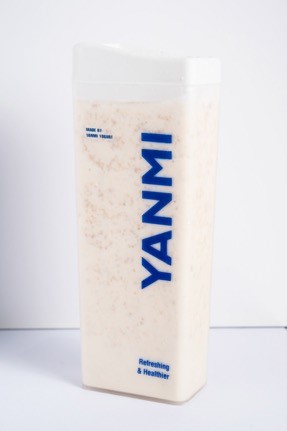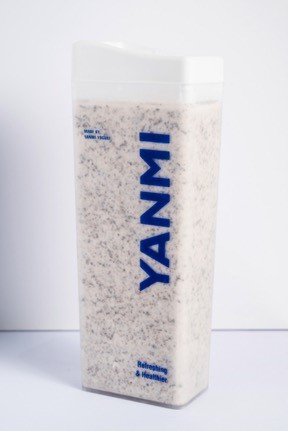 Seasonal flavours such as the Classic Whirlwind Oreo Yogurt ($5.30) and Lotus Biscoff Yogurt ($5.30) are available for a limited time only, and specially crafted to add on to the Christmas cheer. Lusciously creamy with the perfect balance of tart yogurt and sweet cookies, the Oreo cookies give the blend an addictive chocolatey taste, while the Lotus Biscoff has mildly spicy caramel notes for a deliciously authentic cookie butter flavour.
In the Genki Cereal Yogurt series, the Chunky Purple Taro Yogurt ($5.30) makes a welcome return. Initially a seasonal drink series, it was brought back to the menu due to popular demand. Made with real taro pieces instead of the powdered alternative, it's a combination of buttery, nutty taro in creamy yogurt with a subtle hint of vanilla.
Other familiar classics in the menu features fresh fruits blended with Yanmi Yogurt's signature yogurt that is made with Australian milk to derive a thick and creamy consistency. These mixed-fruit combination smoothies such as Yan-Mango Yogurt ($5.80), Creamy Avocado Yogurt ($6.80), Strawberry Snow Mountain Yogurt ($5.80) and Yan-Mango Sago Yogurt ($6.3) uses Fresh Mango, Korean Strawberry, and Fresh Avocado. There is also an addition of Kanten Jelly, Coconut Jelly, Purple Rice and Chewy Oats toppings on the menu.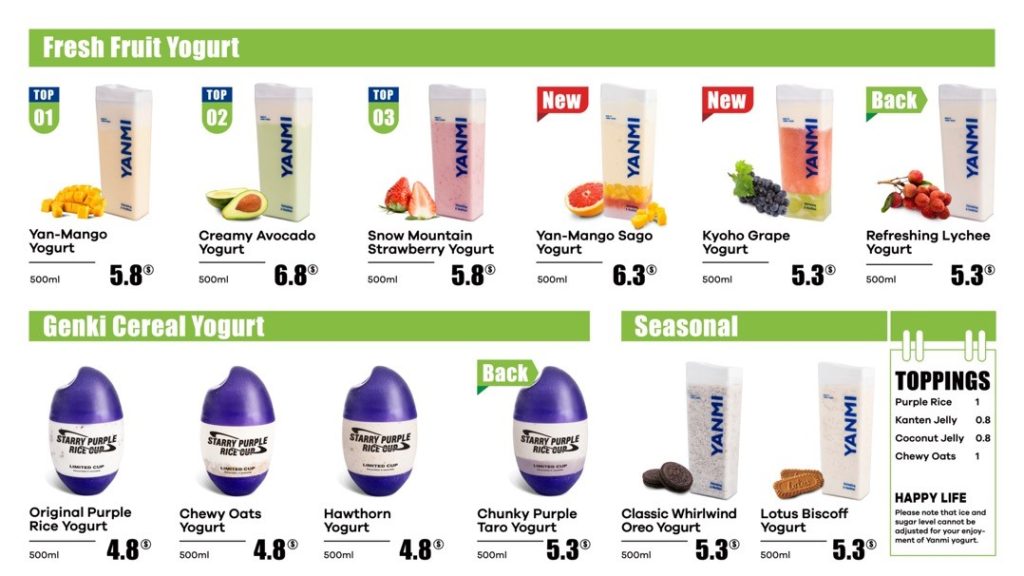 'Tis the Season to Be Jolly
From 1 Dec till 25 Dec, Yanmi Yogurt is spreading the holiday cheer by giving a 'blind box' with every purchase of any 2 yogurt drinks. There are gifts such as keychains, card holders, notebooks and lipsticks up for grabs!