Smartphone cameras have come a long way in recent years and show no signs of slowing down anytime soon. Your next smartphone is likely to include a camera that can see in 3D, transforming the way we see the world via the lens of a camera. Due to its appealing qualities, such as real-time object detecting, sharpness, and HD performance, the smartphone 3D camera is gaining popularity among the younger generation. The expansion of the smartphone 3D camera market is being driven by an increase in smartphone adoption and an increase in the use of 3D content across the media, entertainment, and gaming industries. The 3D camera is a novel concept in the smartphone market, and various manufacturers are incorporating 3D technology into smartphone cameras to meet client demand for 3D cameras. These cameras use depth sensors that can record a quarter million 3D measurements per second and provide real-time 3D modeling of objects.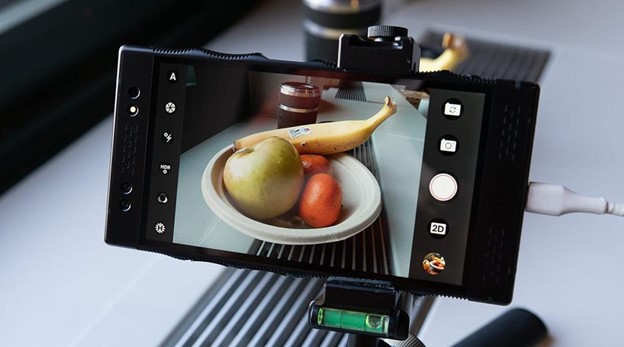 Stanford University researchers have developed a novel method for capturing light in three dimensions using ordinary picture sensors. The method would allow cameras to calculate the distance between objects and provide 3D imaging, which is extensively used in smartphones.
Light may be used to estimate the distance between objects, but only with powerful light detection and ranging (lidar) systems. Lidar works by shooting a laser at an object and measuring the light that bounces back.
The system can tell how far away an object is, how quickly it's traveling, whether it's getting closer or moving further away, and whether two moving objects' routes will cross. The Stanford researchers' new method could enable megapixel-resolution lidar, which is now unavailable as of now. A higher resolution sensor would be able to distinguish objects from a greater distance. Adding a light source and a modulator that switches the light on and off millions of times per second is one technique to add 3D imagery to ordinary sensors. Engineers can calculate distance by monitoring fluctuations in light. Existing modulators demand excessive amounts of power.
The Stanford researchers used a phenomena known as acoustic resonance to overcome the modulator problem. The researchers used a wafer of lithium niobate – a transparent crystal with excellent electrical, auditory, and optical capabilities – covered with two transparent electrodes to create an audio modulator. The novel modulator has a basic design that fits into a suggested system that uses off-the-shelf cameras like those found in cell phones and digital SLR cameras.
Apple's current iPhone 13 Pro and iPhone 13 Pro Max versions integrate lidar. According to the company, the technique increases low-light focus and night portrait mode effects. The Stanford researchers claim that their lidar system is less expensive to adopt than Apple's and that it can be used on a broader range of phones.
According to Hans Hansen, CEO of Brand 3D, a 3D photography company, Lidar scanning devices are 3D camerautilized to detect the depth of a photo. The distances from several angles can be utilized to generate a full 3D model by moving the camera around the item.
MIT researchers have also developed ultra low power radars that use radar technology to detect distances between moving objects. This innovation could open the door for a new type of camera that isn't affected by light.
Revolution
Experts believe that widespread use of 3D technology will have a significant impact on photography.
"You'd be able to capture images and objects using 3D cameras that people could experience as if they were literally in the room," Hansen added. "This would be revolutionary for remote working, learning, and safe distances during pandemics, as well as diagnosing, treating, and repairing functions in the healthcare, technology, and industrial industries."
A on your smartphone could potentially make it more secure. Face-based security on phones, after all, is only as good as the camera behind it, according to Richard Carriere, a senior vice president and general manager of CyberLink, a company that makes facial recognition technology.
Face ID, for example, uses Apple's True Depth camera system to grant access to important accounts such as mobile bank accounts, business emails, and mobile payments. Carriere claims that the most advanced 3D cameras on the market will be able to obtain even more detailed depth readings.
Improved accuracy not only cuts down on the amount of times the technology fails to scan your face correctly, maybe due to an unusual angle, but it also protects you from spoofing attempts.
The arrival of new smartphones with unique 3D cameras and 3D laser sensors provides a glimpse into the future of the 3D camera industry. Furthermore, significant advances in 3D sensor technology will undoubtedly have an impact on the world of smartphone cameras in the next few years.