Shipping containers are instrumental in transporting goods around the world. As well as delivering our favourite foods, these containers can be used in a number of unexpected ways. These can often benefit society, creating communities than encourage charitability. From welfare units to shared accommodation, we all have something to gain from multifaceted shipping containers.
This article will explore three of these unexpected uses.
Welfare units
Shipping containers can be utilised in a professional setting. In the UK, any employee who works over six hours is entitled to a twenty-minute break. To ensure people have a place to relax and rewind away from the work floor, employers should consider the benefits of shipping containers.
These containers can be used as welfare units. Mobile and easy to transport, they are ideal for the building and construction sector. They can also be fitted with comfortable furnishings and electricity. So, come rain or shine, workers have somewhere to sit and enjoy a cup of tea.
If you're a site manager looking to improve your employees' welfare, a mobile unit is a great place to start. There are lots of ways you can obtain a shipping container. As building and construction sites change location frequently, container hire might be the solution you're looking for.
Hospitality venues
Shipping containers can be reimagined as hospitality venues. Whether it is a single container or a combination of many, these containers can be transformed into exciting restaurants. A paradise created for food enthusiasts, Buck Street Market showcases the potential of shipping containers. The market is environmentally conscious and offers a range of vegan cuisines.
As well as this, shipping containers can be used to provide comfort and support for vulnerable people in society. Oak Field and Cadoxton, both primary schools in Wales, are on a mission to feed children from impoverished backgrounds. The Big Box Van is filled with food for pupils who attend the schools. It is also fitted with an outdoor seating area to recuperate and prepare for the day ahead.
Unique homes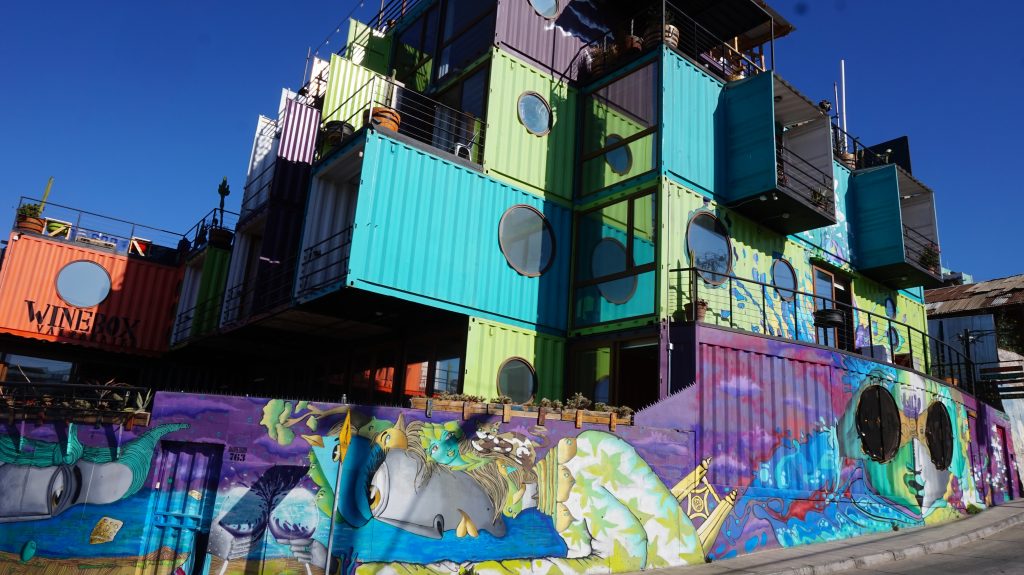 Tiny homes are perfect for free-spirited people. If you're looking for a house full of character, a shipping container might be the right choice for you.
Upon first glance, a home made out of shipping containers may seem uninviting. However, a shipping container can be fitted with all of the home comforts we've grown to expect, from electricity and gas to Wi-Fi. Container homes can be super stylish and sleek. In fact, Patrick Bradley built a two-storey tiny home with modern containers.
In addition to private housing, shipping container homes can be utilised by local governments. Housing projects are often aimed at helping those in difficult circumstances, such as homelessness. Manchester City Council is currently planning to do just this, and plans to build community housing made of shipping containers are being drawn.
These are three out-of-the-box uses for shipping containers. There are many more ways we can make the most of these structures, from greenhouses to temporary schools and pop-up theatres. Really, the wonders of shipping containers are limitless. All we need is a little imagination, and we can create buildings to suit all manner of interests. Which is your favourite unexpected use explored in this article?